Canyoning near Nice with a guide

Discover with us the most beautyful canyons
Trust our 25 years of experience in canyoning
Richard and the whole "Destination Nature" team are offering you to go and discover the most beautiful canyons of the Alpes-Maritimes (06), the Var (83), as well as the Gorges du Verdon (04). For an introduction to the adventure sports, from the age of 7 years old, come and enjoy a fun and unforgettable activity in the beautiful setting of these splendid natural sites. Descents from canyons in the Alpes d'Azur take place from 1st April up to 31st October. So, find us easily at our Canyoning base camp, located at the entrance of the magnificent Gorges du Loup (06140) between Nice, Cannes and Grasse in the PACA (Provence Alpes Côte d'Azur) area. We are waiting for you for your pleasure.
Contact us
By phone or Whatsapp at +33(0)6 86 66 35 49
or
Filling the following form. We contact you as soon as possible.
The best canyons in south of France
There are more than 200 canyons in the Alpes-Maritimes. We offer you thirty of them, selected amongst the most beautiful and the most fun!... In Provence, Canyoning is also called "Descente de Clues" ("Descent of Clues"), Clue being a word meaning a small, very steep-sided canyon, like we find a lot all around the Côte d'Azur.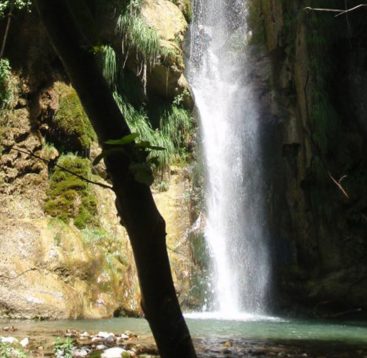 25 years
of experience
Base with car park
and commodities
All levels
canyons
Free shuttle
to canyons